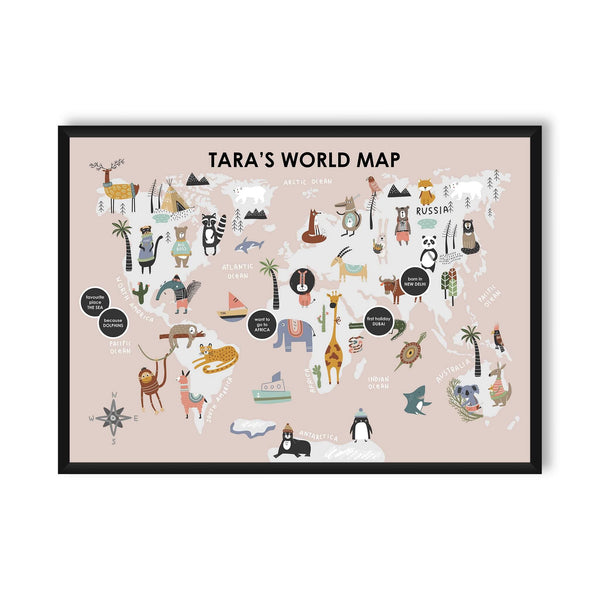 Wall Frame | My World Map
This wall frame pins your child's favourite places on the cutest world map. From their birthplace to where they took their first vacation, this piece of art has it all! This wall art is the perfect personalised gift for any kid to put up in their nursery or room.
You can opt for the digital version of this product or the printed and framed piece.
Pop Goes the Art is a children's gift store with a focus on quality and design. The products range from puzzles and games, flash cards, craft boxes for kids to record books, milestone cards and nursery decor for moms and dads. From pregnancy to children aged 0 to 5 years, there's something for everyone