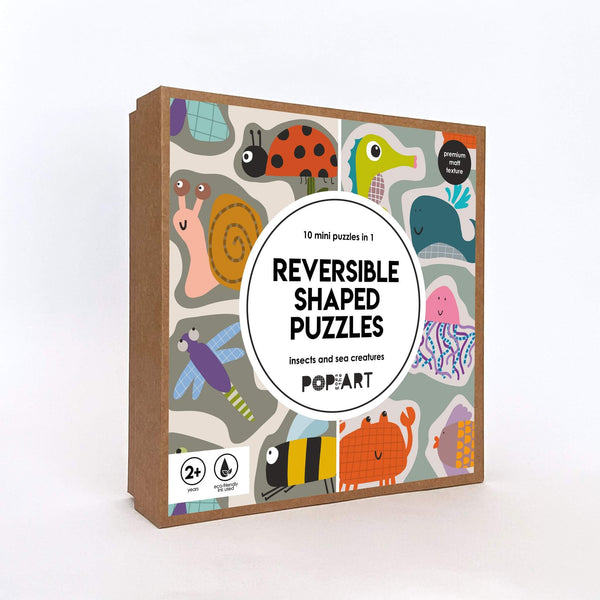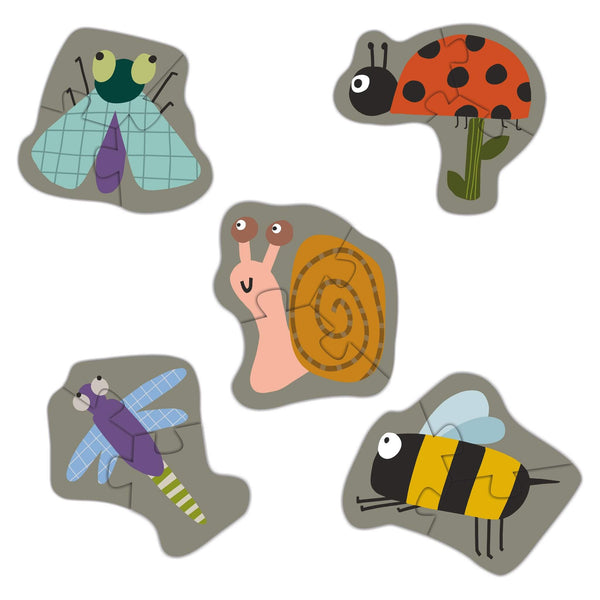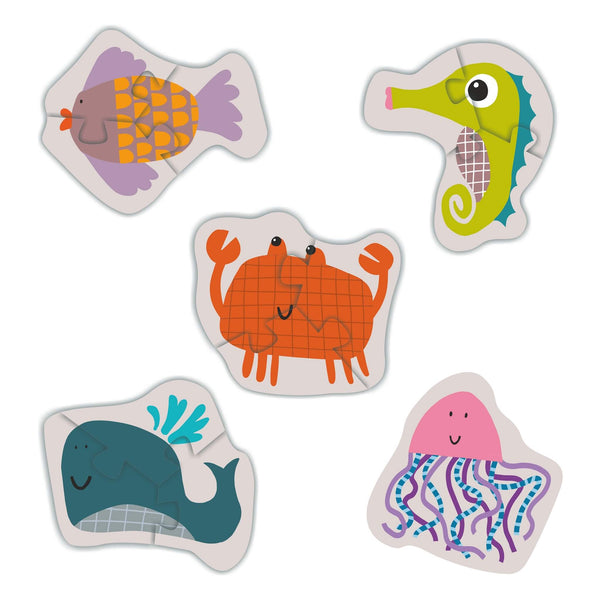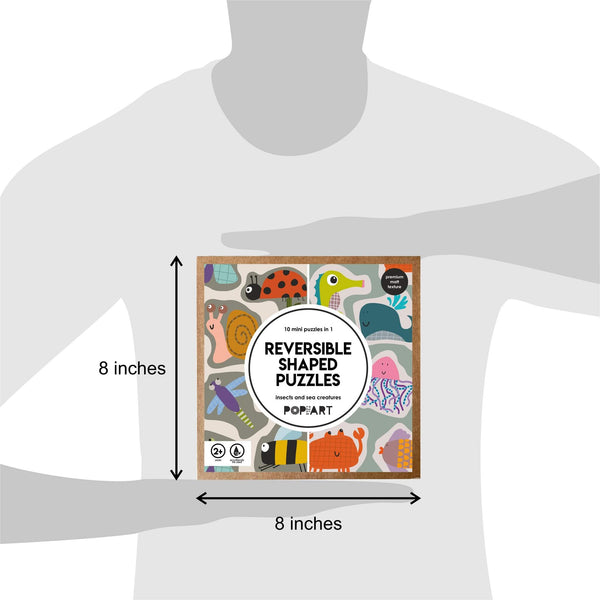 Reversible Shaped Puzzle | Insects & Sea Creatures
This set of five shaped puzzles is reversible allowing your kid to have twice the fun! Our puzzles encourage your child to build curiosity, learn new things and develop motor skills, all while keeping them engaged. Large-sized pieces are perfect for little hands making them a perfect birthday gift for toddlers and return gifts for kids' birthday parties.
Pop Goes the Art is a children's gift store with a focus on quality and design. The products range from puzzles and games, flashcards, craft boxes for kids to record books, milestone cards, and nursery decor for moms and dads. From pregnancy to children aged 0 to 5 years, there's something for everyone!