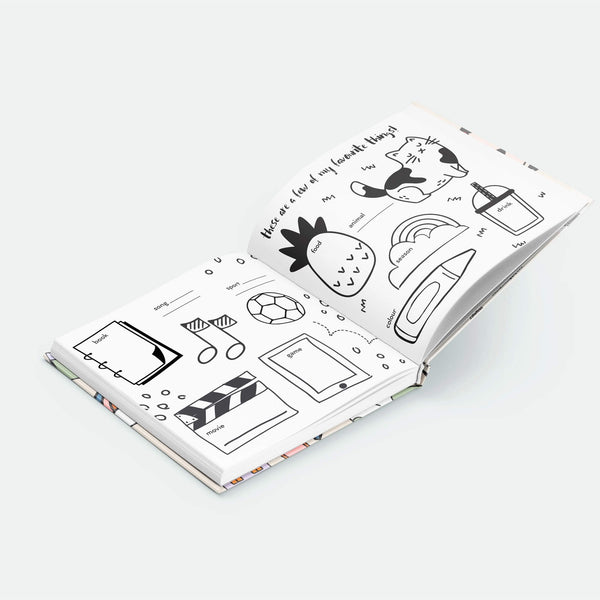 Record Book | The Jumbo Journal About Me
This record book is a colour-in personal diary for children to record all their details, favourite things and other fun stuff! From details about their friends and school, to what they want to be when they grow up, this book allows a kid to pen those dreams down in a single space. This book is the perfect birthday gift for a child aged six years and above.
Pop Goes the Art is a children's gift store with a focus on quality and design. The products range from puzzles and games, flash cards, craft boxes for kids to record books, milestone cards and nursery decor for moms and dads. From pregnancy to children aged 0 to 5 years, there's something for everyone!