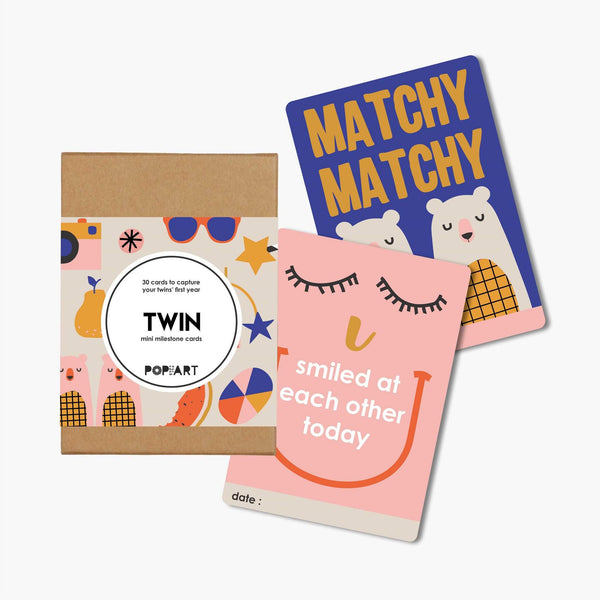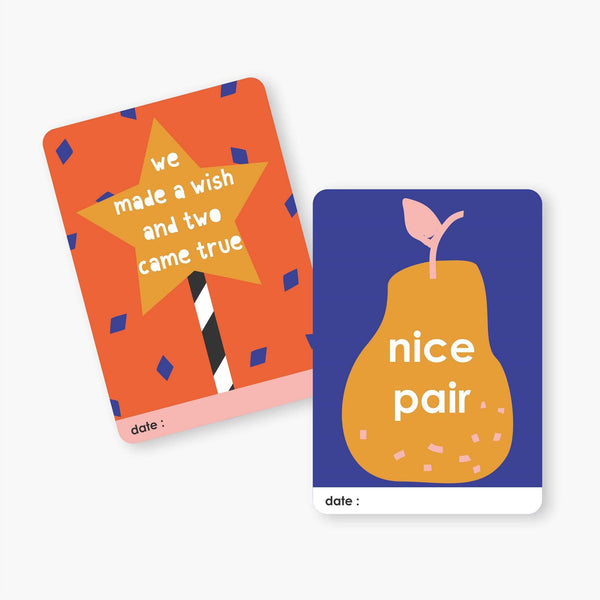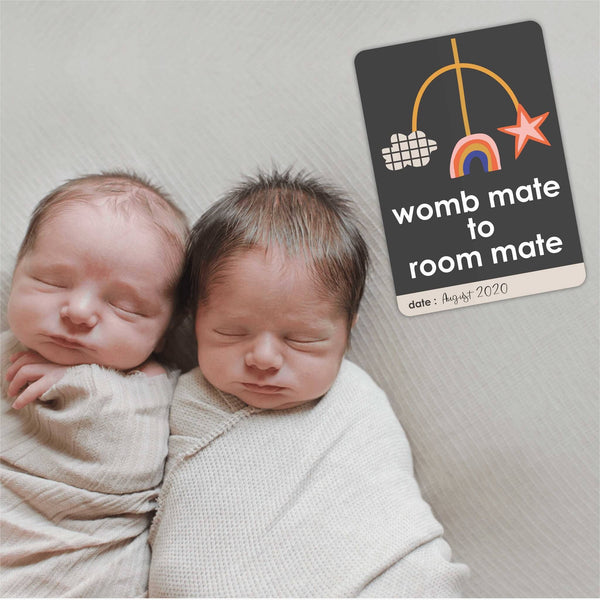 Mini Milestone Cards | Twin (box of 30 cards)
Use these milestone cards to record your twin's precious journey from birth to one year old. Add them as a prop in photos, and freeze their childhood in time. These make the perfect baby shower gift for a mother to be and also a great present for a new mom and her twins.
Pop Goes the Art is a children's gift store with a focus on quality and design. The products range from puzzles and games, flash cards, craft boxes for kids to record books, milestone cards and nursery decor for moms and dads. From pregnancy to children aged 0 to 5 years, there's something for everyone!