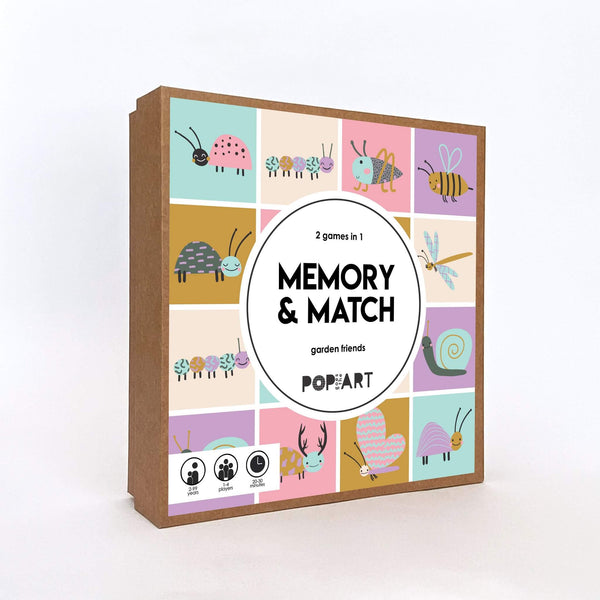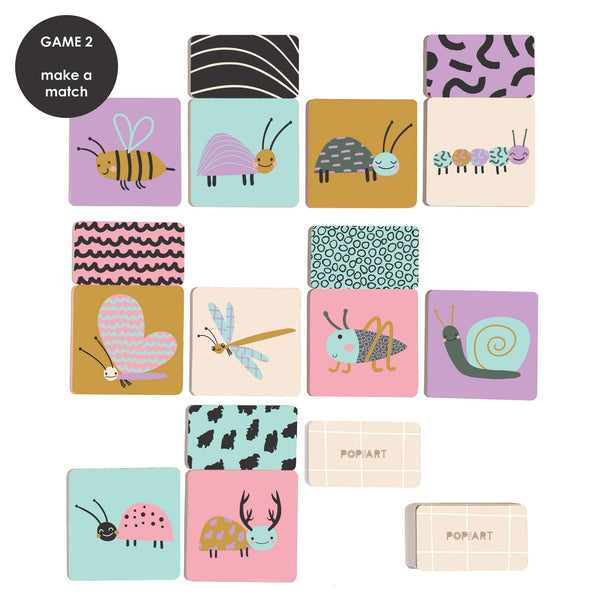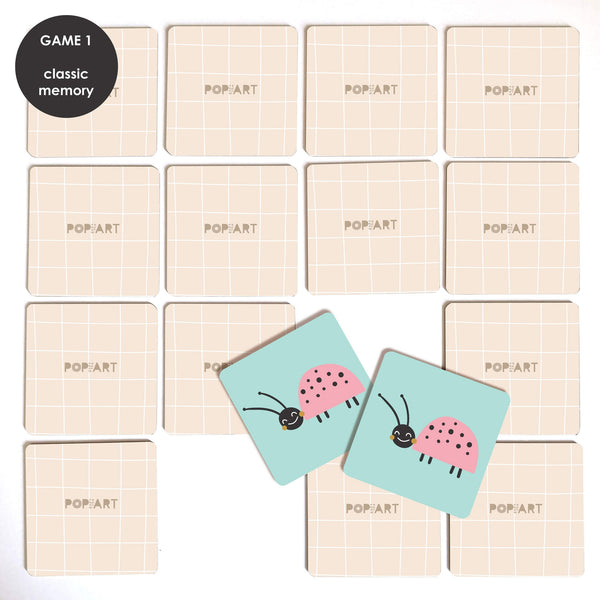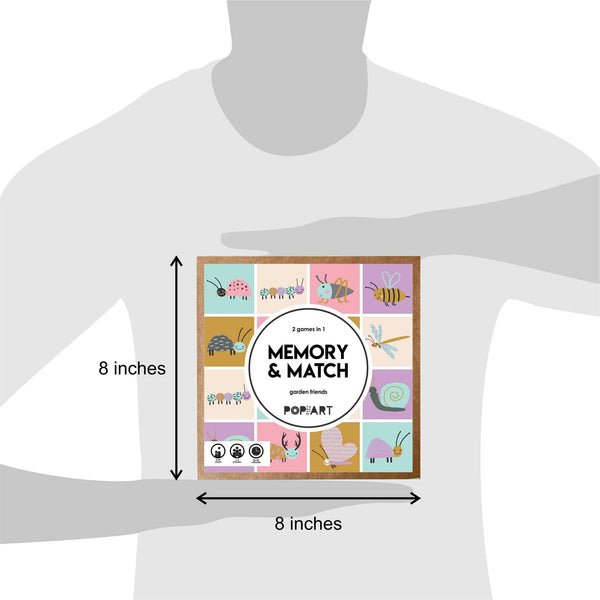 Memory & Match | Garden Friends
This two-in-one game set allows your kid to have twice the fun! With a classic 'memory' game, children develop their recollection power and with the 'match' game they learn logical thinking. The Garden Friends theme encourages children to observe the patterns on the small cards and match them to the correct insect on the big cards. This game set is unique and beautifully illustrated, making it an ideal birthday gift or return favours for birthday parties.
Pop Goes the Art is a children's gift store with a focus on quality and design. The products range from puzzles and games, flashcards, craft boxes for kids to record books, milestone cards, and nursery decor for moms and dads. From pregnancy to children aged 0 to 5 years, there's something for everyone!