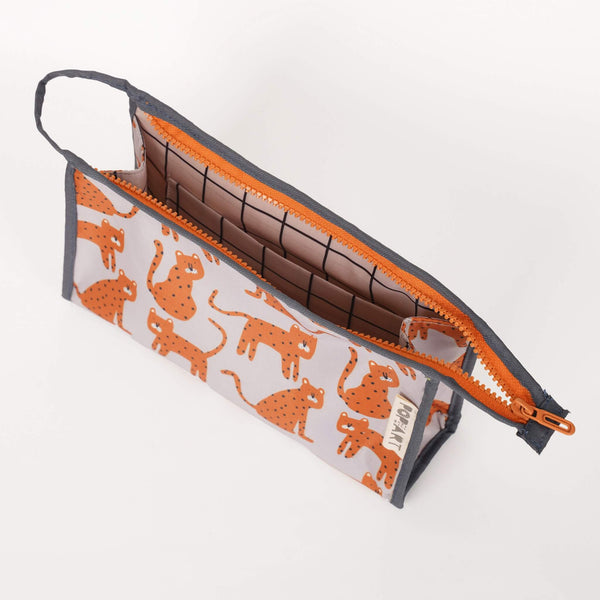 Large Travel Kit | Cheetahs
This travel kit is a multipurpose organiser that can fit everything imaginable! Be it kids' medicines, stationery, toiletries or anything else, this versatile piece is a must-have for when on the go! Made from high-density polyester this kit boasts superior quality and functionality. On the outside, apart from our signature illustrations, you find a loop to hang and smooth Delrin zippers. Inside is a water-resistant lining and a pocket for smaller items.
Pop Goes the Art is a children's gift store with a focus on quality and design. The products range from puzzles, games, flashcards, and craft boxes for kids to record books, milestone cards, and nursery decor for moms and dads. From pregnancy to children aged 0 to 5 years, there's something for everyone!