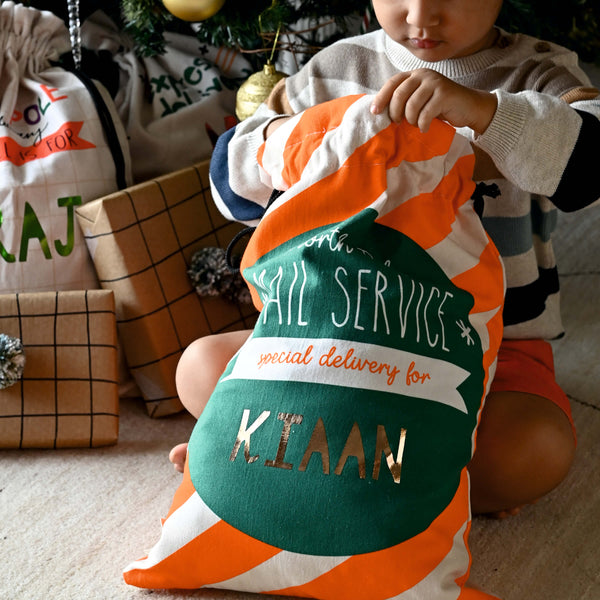 Personalised Sack | North Pole Candy Stripes
Our Christmas sacks come lined in candy stripes and personalised in foil. Perfect to give as gifts, our sacks come in a dust bag of their own making it easier to store for annual use! These handmade, high-quality pieces are ideal for larger gifts, to place under the tree! For smaller treats, we have personalised stockings that you can hang!
The Pop Goes the Art Christmas Collection consists of traditional products with a playful twist and a sophisticated palette of colours. With our signature illustrations, splashed across many products you can mix and match to create your own Christmas! Also, our Xmas products can be gift-wrapped to make perfect presents for friends and family this season.