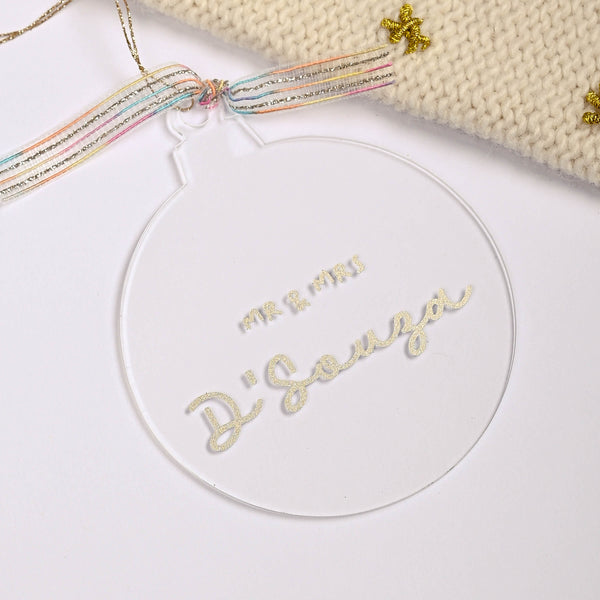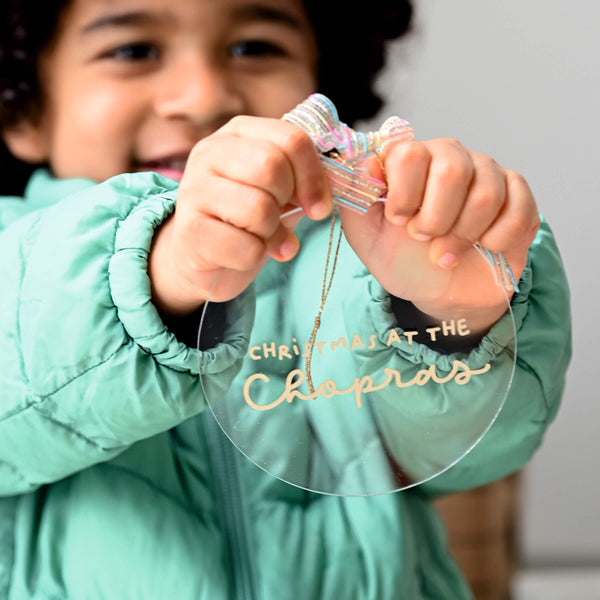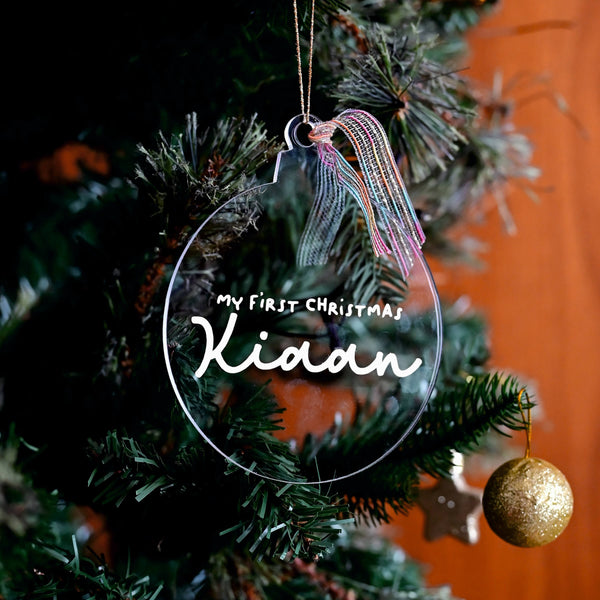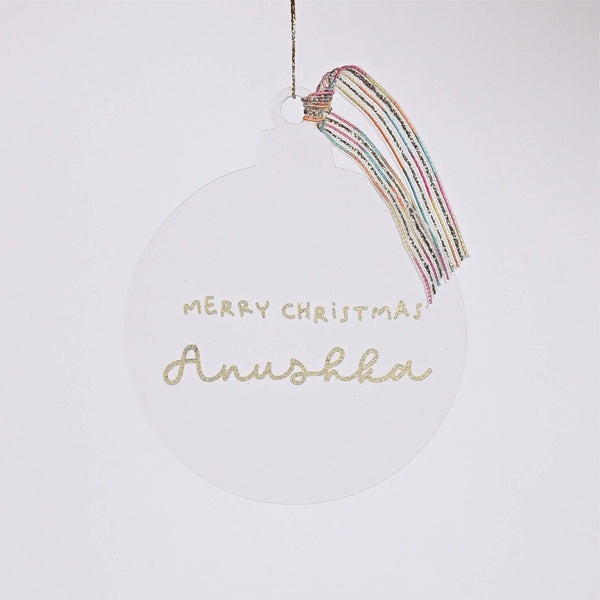 Personal Message | Write Your Own
This ornament allows you to go one step further in the personalisation process by choosing any sentence you like, in addition to the name. Maybe it's someones first married Chritstmas, or their first Xmas in a new home, this one let's you send your personal wishes in style!
The Pop Goes the Art Christmas Collection consists of traditional products with a playful twist and a sophisticated palette of colours. With our signature illustrations, splashed across many products you can mix and match to create your own Christmas! Also, our Xmas products can be gift-wrapped to make perfect presents for friends and family this season.