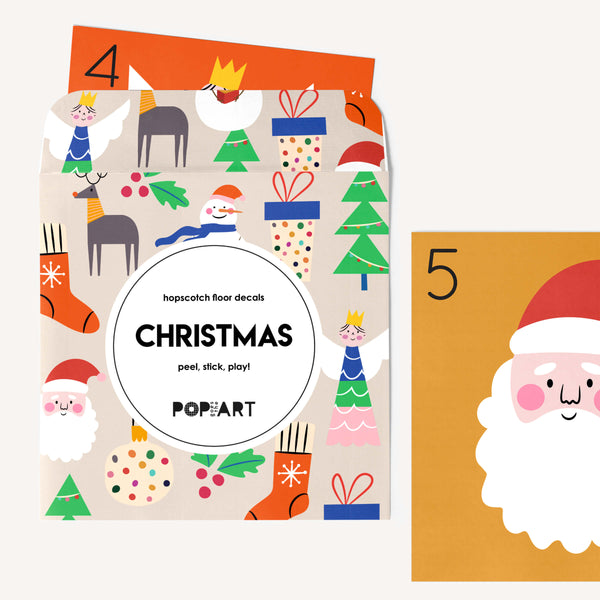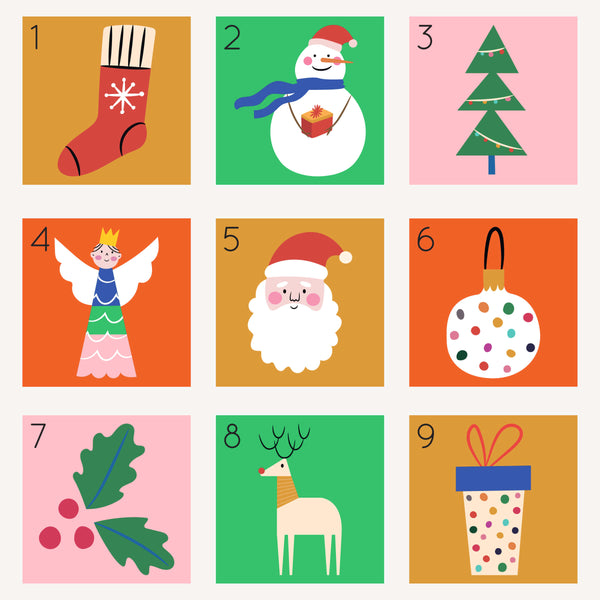 Hopscotch Floor Decals | Christmas
Hop, skip and jump into Christmas with our Hopscotch Floor Decals! These leave no residue once removed, can be mopped over to clean and promote physical play at all times!
The Pop Goes the Art Christmas Collection consists of traditional products with a playful twist and a sophisticated palette of colours. With our signature illustrations, splashed across many products you can mix and match to create your own Christmas! Also, our Xmas products can be gift-wrapped to make perfect presents for friends and family this season.