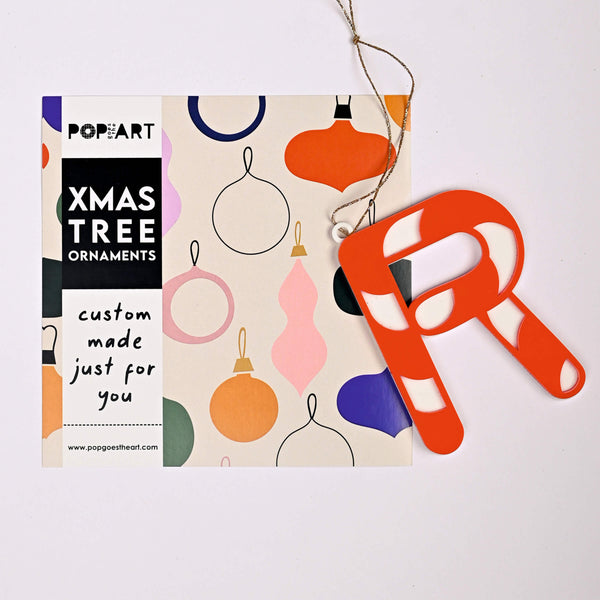 Candycane Initial | A to Z
Our personalised candy cane ornaments are the perfect way to decorate your tree and send out as gifts to friends and family! Pick from a wide range of shapes, designs and colours to make a one-of-a-kind piece!
The Pop Goes the Art Christmas Collection consists of traditional products with a playful twist and a sophisticated palette of colours. With our signature illustrations, splashed across many products you can mix and match to create your own Christmas! Also, our Xmas products can be gift-wrapped to make perfect presents for friends and family this season.