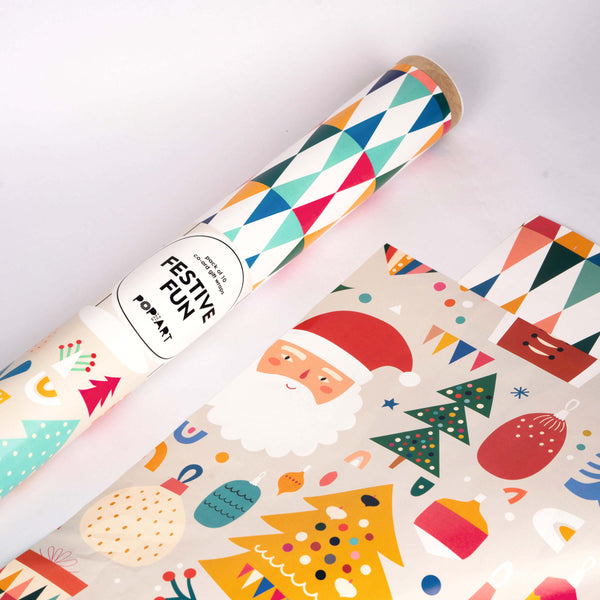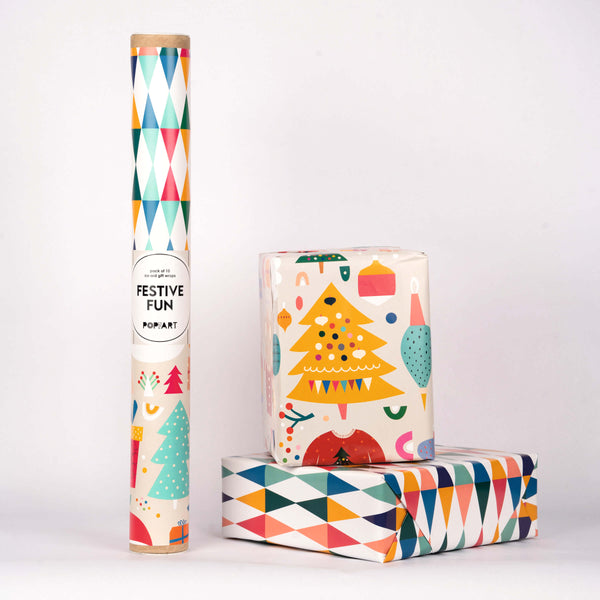 10 Co-ord Gift Wraps | Festive Fun
Our co-ordinated gift wraps are perfect for packing your Christmas presents this year! With one design that shouts Christmas, and the other that can be used all year round, we've ensured that there will be no wasteful leftovers!
The Pop Goes the Art Christmas Collection consists of traditional products with a playful twist and a sophisticated palette of colours. With our signature illustrations, splashed across many products you can mix and match to create your own Christmas! Also, our Xmas products can be gift-wrapped to make perfect presents for friends and family this season.